PINTXO TOUR SAN SEBASTIÁN
In San Sebastián we do not eat tapas, we eat pintxos! More ellaborated appetizers that concetrate San Sebastian gourmet personality.
Hop from bar to bar trying their specialties is part of the city charm.
Follow our guide through the narrow streets in our mimo pintxo tour. Available in group basis!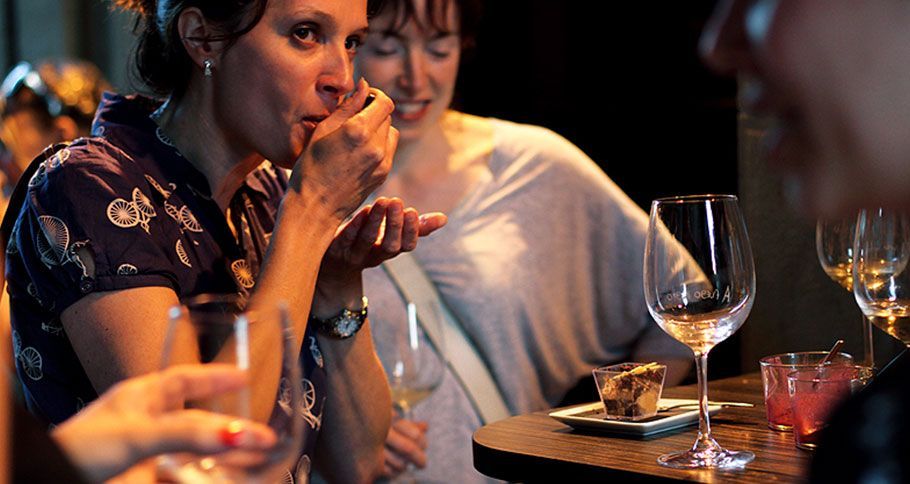 San Sebastián Pintxos & Wine (Dinner)
Try best pintxos in San Sebastián while you share an evening with one of our charming guides and people that share you same passion for food. Nothing can go wrong!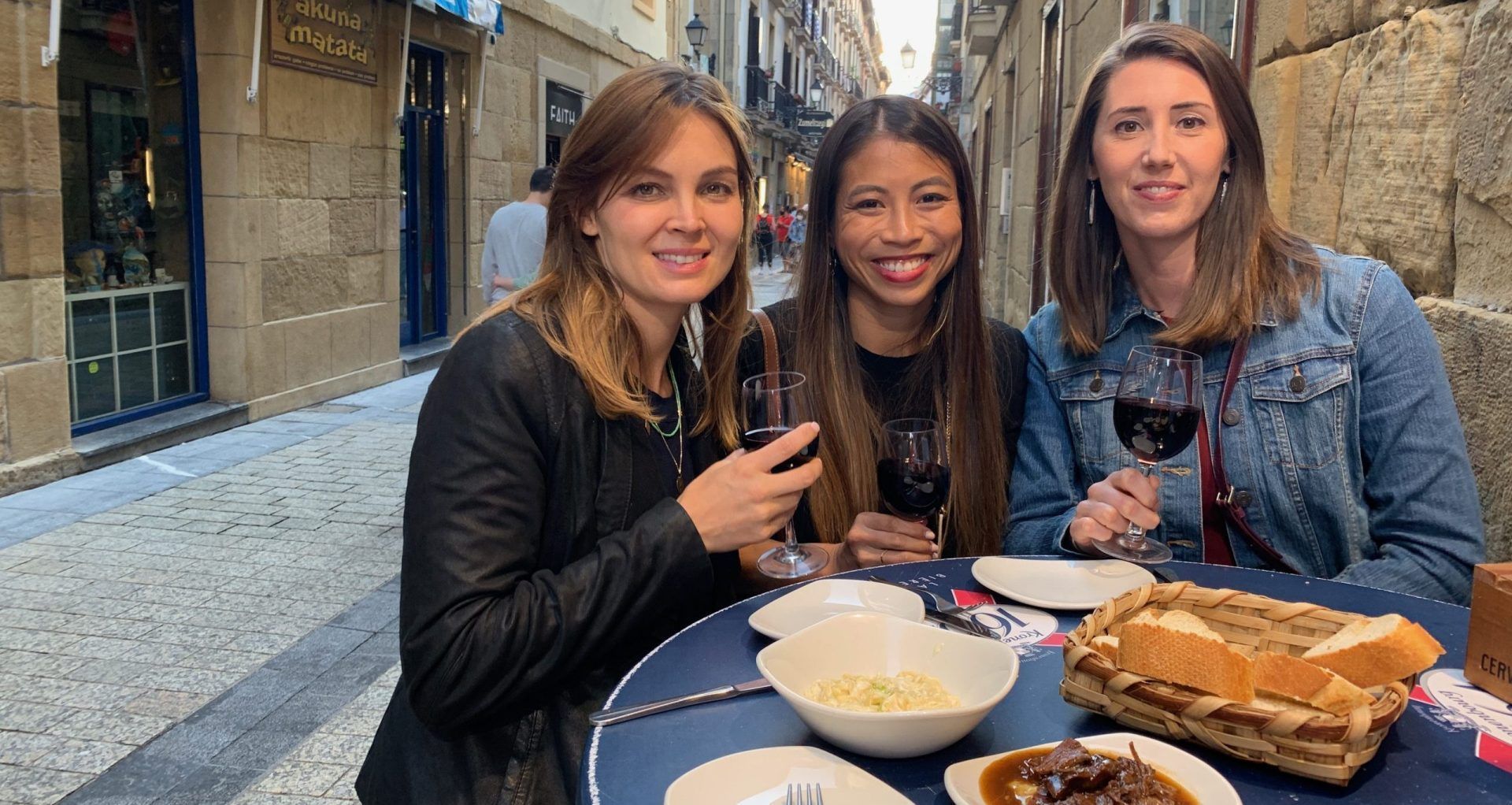 San Sebastián Pintxos & Wine (Lunch)
In a more relaxed mood, out of the evenings booze, we go Pintxo hunting, a range of traditional spots and chic, avant-garde bars.
Already been in San Sebastián? Try new pintxos with us
We have creted a new itinerary for those who already tried Old town pintxos or are looking for less known bars . Only available in private basis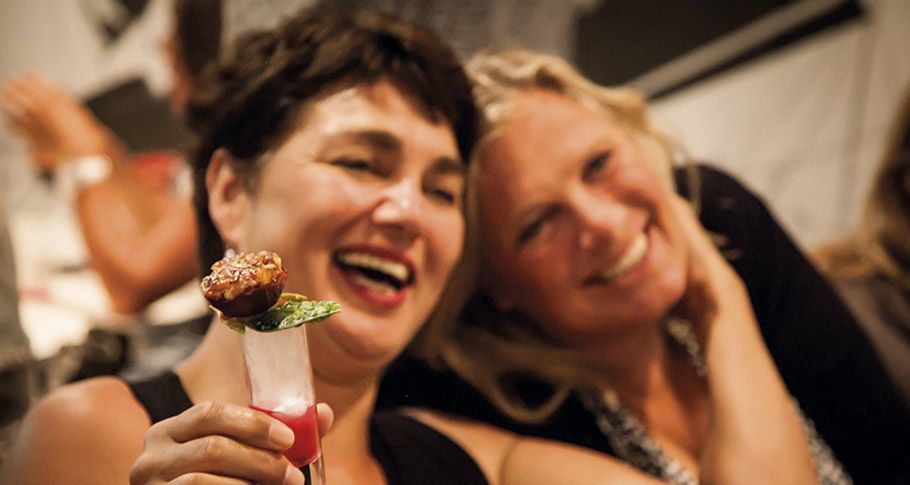 Pintxo Tour 'Off the beaten track' (Dinner)
If you enjoyed our original Pintxo Tasting Tour and are hungry for more, or if you are simply curious to know what lies beyond the borders of La ParteVieja, our new Off the Beaten Track Tour promises an amazing eevening.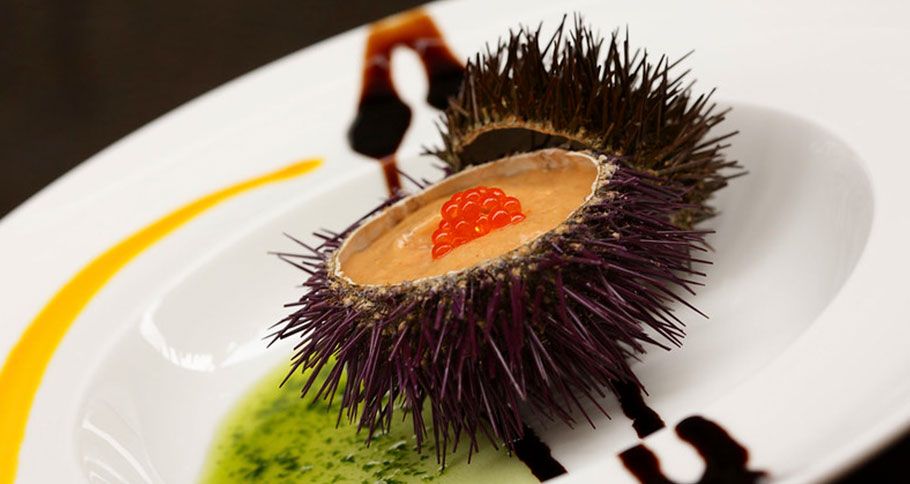 Pintxo Tour 'Off the beaten track' (Lunch)
Enjoy a lunch based on pintxos of bars you couldn't find by yourselve, with the tips and company of a guide who will become your friend at the end of the tour.
Interested in one bite – sized delights? Discover our pintxo cooking class
In our cooking class you can go a step further and learn how they are prepared
Pintxos, Tapas & more Cooking Class
We will visit the market,  buy the ingredients and try a gilda at our favourite stall. On our way back to the school, we will stop at a bar to have a pintxo and a wine, and once back in the school we will cook best tapas and best pintxos in San Sebastián.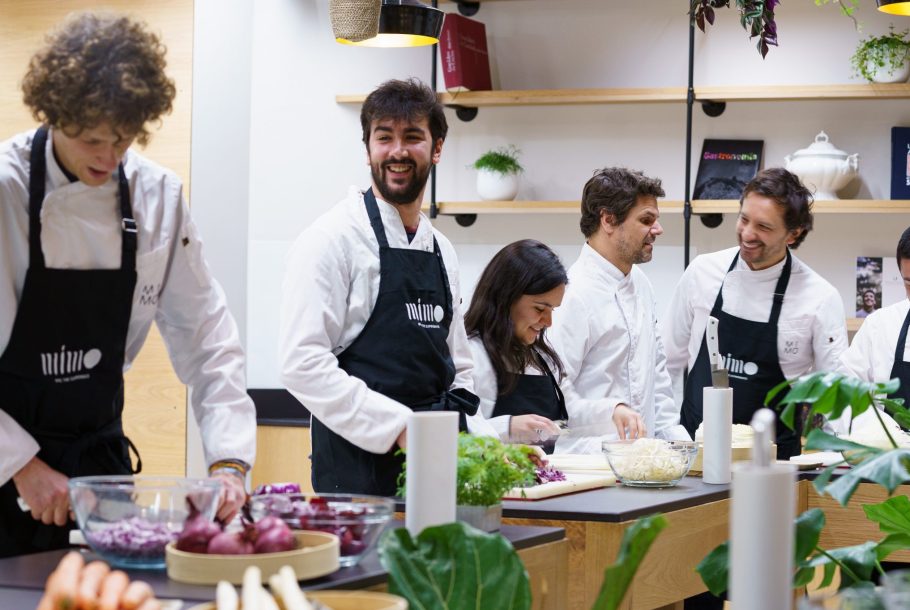 Discover San Sebastián taste in a different way
Design your dream gastronomic experience and we qill make it real at our cooking school.
We have selected our 8 favourite pintxos and we recreate them in our cooking school, so you can avoid queues or divide your group in small parties.
Enjoy the funniest cooking activity. A cooking competition where you will have to face our chefs challenges and compete to be the best team.