San Sebastián cannot be understood without its gastronomy. That is why, in 2009, we decided to open our city and culture to visitors in our gastronomic tours and basque tours, visiting our region too.
Our guides have being sharing their love for this city and its food since then. Thanks to their passion Mimo food tours are ranked in the Top 10 Food Tours in the world by Trip Advisor.
Check our different gastronomic food tours in San Sebastián.
Going from bar to bar having a wine and a pintxo in each one. There is nothing more 'donostiarra' (from Donosti-San Sebastián) than that. Join our guides through the narrow streets and discover its flavours. Wander through the streets of a city is the best way to unveil its secrets and get to know it. If you do it accompanied by a local guide, the experience will be even better.
Coming to San Sebastian to enjoy its food? This years of experience have gift us a great relationship with the bars of the city, strong knowledge about the culinary scene of the city and have turned our tours in the best local food tours in San Sebastián.
Walking food tours are a great choice in San Sebastián, a small city perfect for it.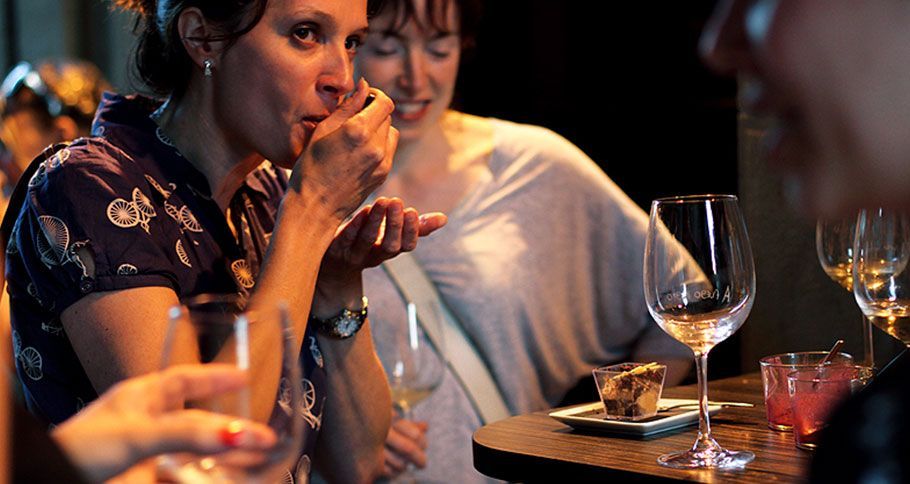 San Sebastián Pintxos & Wine (Dinner)
Pintxos (Basque tapas) line every bar in San Sebastian's famed Old Town, but knowing where to find the best ones is an art. While it's hard to have a bad meal in town, knowing exactly where to go for the best, and most exciting Pintxos takes local, insider knowledge.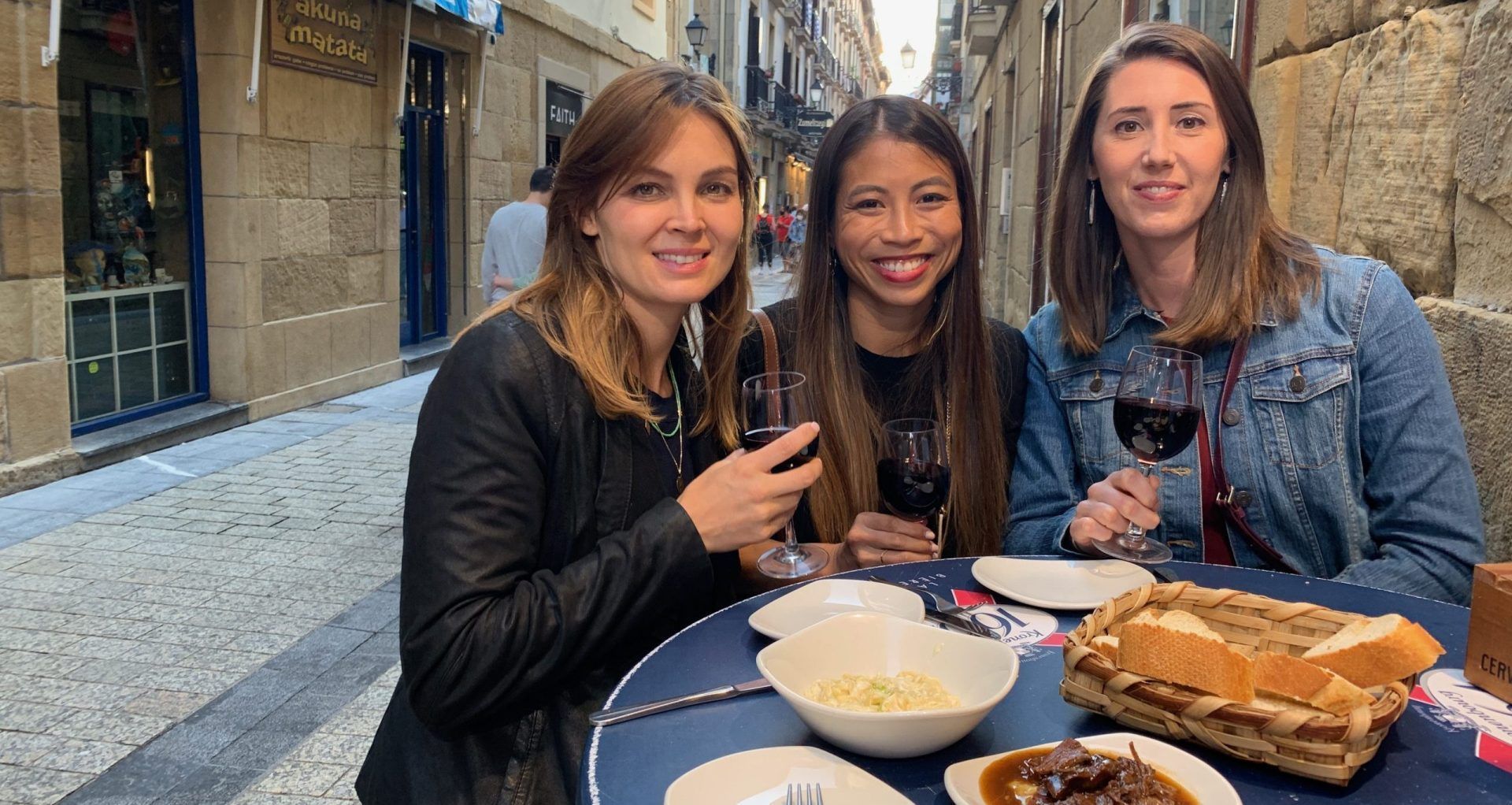 San Sebastián Pintxos & Wine (Lunch)
Our Pintxo tasting tour comes highly recommended by the world's authorities on travel: Conde Nast Traveller, Easy Jet, Vogue, Financial Times and many others. Stylist Magazine says "There's no better overview of the city's food scene".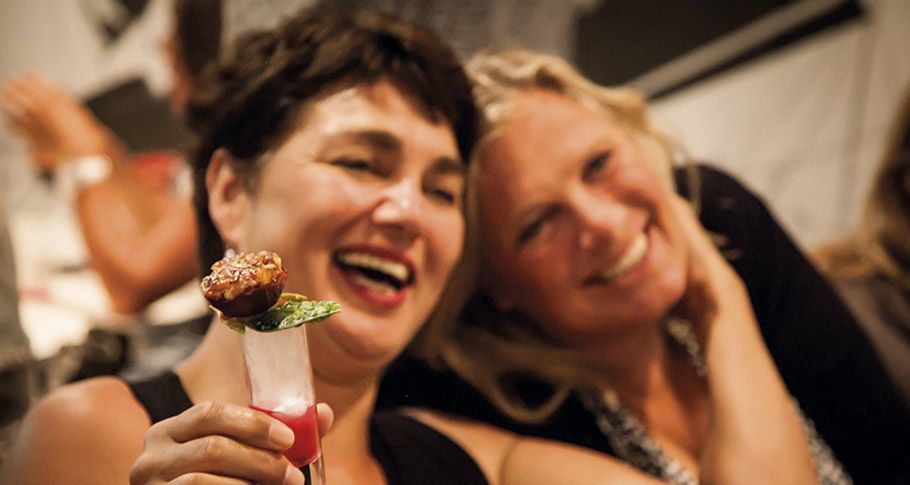 San Sebastian Pintxos & Wine (Private)
Do a night out in San Sebastian like a local, led by our friendly and knowledgeable Basque guides.
We dive straight into the culinary heart of the city for a night ofeating and drinking unlike any you've ever experienced.
Do you want to really dive into basque cuisine? Our school is the perfect place.
Apart from the best tours in San Sebastián we also hold cooking classes. In the heart of San Sebastian, our 400m2 cooking school is the perfect place to discover basque cuisine in a more practice way. We have to cooking spaces specially designed for holding gastronomic experiences that are completely eqquipped and adaptable.
You can join our group cooking classes or designed a taylor cooking activity that suits all your needs.