Do you want to live the unique experience of having one our chefs to your total disposal? In our private cooking classes our chefs will adapt to your interests and preferences.
Enjoy our cooking experiences and make them exclusive by privatising the event. Let us design for you the perfect premium event.
We offer three different private cooking courses, each one with a different length, so you can enjoy the experience and have time to discover  the city. The perfect break after walking around San Sebastián.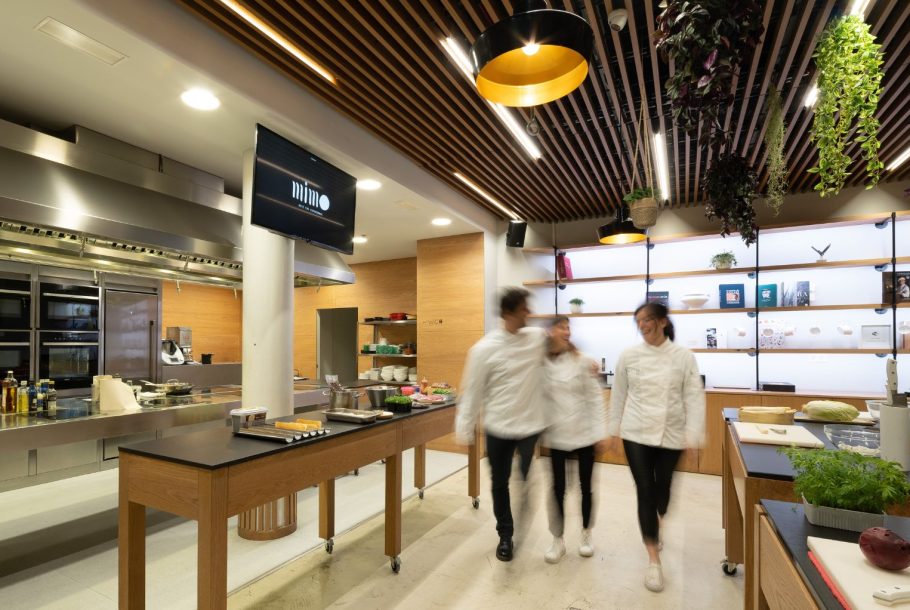 Private cooking class (5hrs.)
Basque cooking is not only about pintxos. The recipes the Basque Country has to offer are as varied as the landscape of the region. Our chefs have a wide selection of recipes, from the vibrant fish dishes of the coast to the hearty stews of the mountains. In our cooking class, they will help you discover the authentic flavours of the Basque Country and provide you with the skills you need to recreate dishes that take you back to those perfect holiday memories.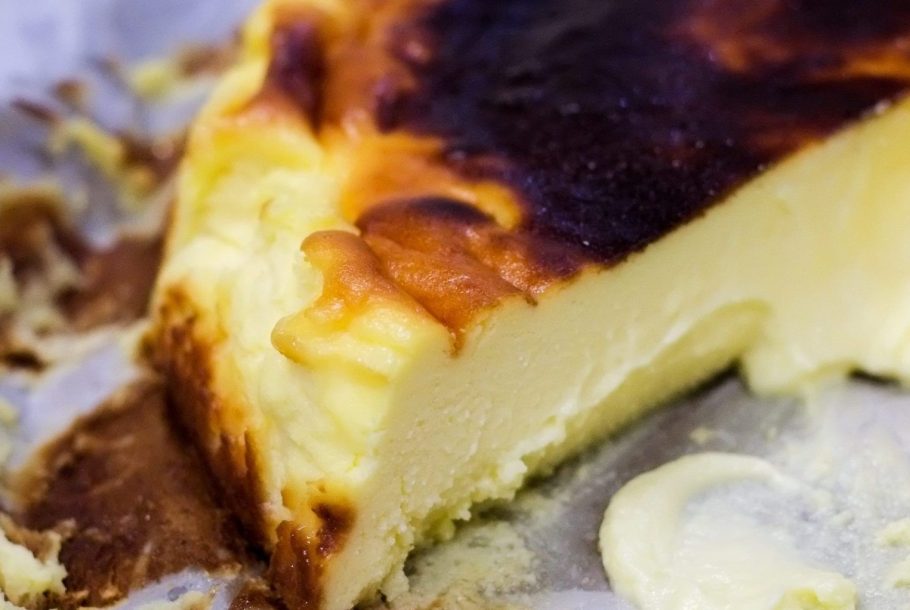 Short Private Cooking Class (3hrs.)
Not too much time in San Sebastián and want to to explore our gastronomy in a short cooking event? Then this class is for you. A short class where you will have the chance to discover a little of our gastronomy in a short hands on cooking class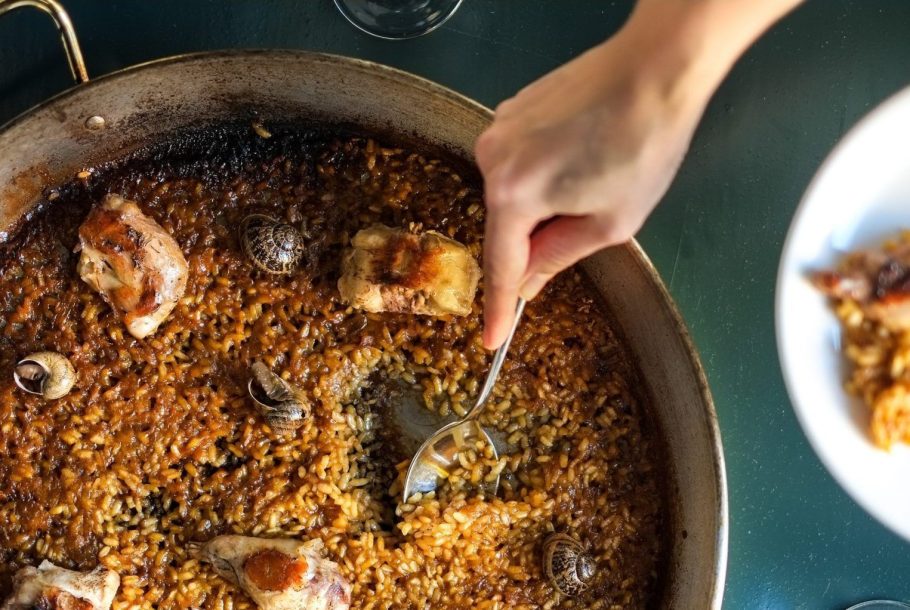 Express Private Cooking Class (90′)
Interested in just one elaboration? Then this class is perfect for you!
If you don´t have too much time but still want to learn to cook one of the Spanish and Basque gastronomy highlights, you can book this class where you can cook Paella, Tortilla de patata, Croquetas or Cheesecake with the guidance of our knowledgeable chefs.
Are you looking for group experiences?
Check out these two options perfect for groups or teambuilding experiences! A cooking competition that will make you feel at MasterChef or a showcooking where our chefs cook and explain everything in front of you.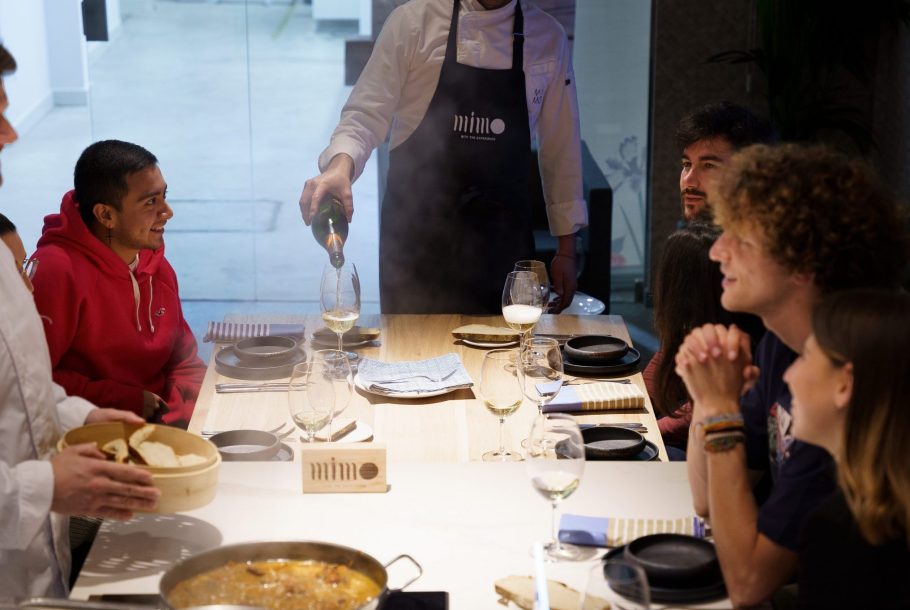 Private Showcooking
Our most exclusive experience, our chefs and space to your total dispposal. Watch in awe how the chefs prepare dishes right before your eyes in a private showcooking.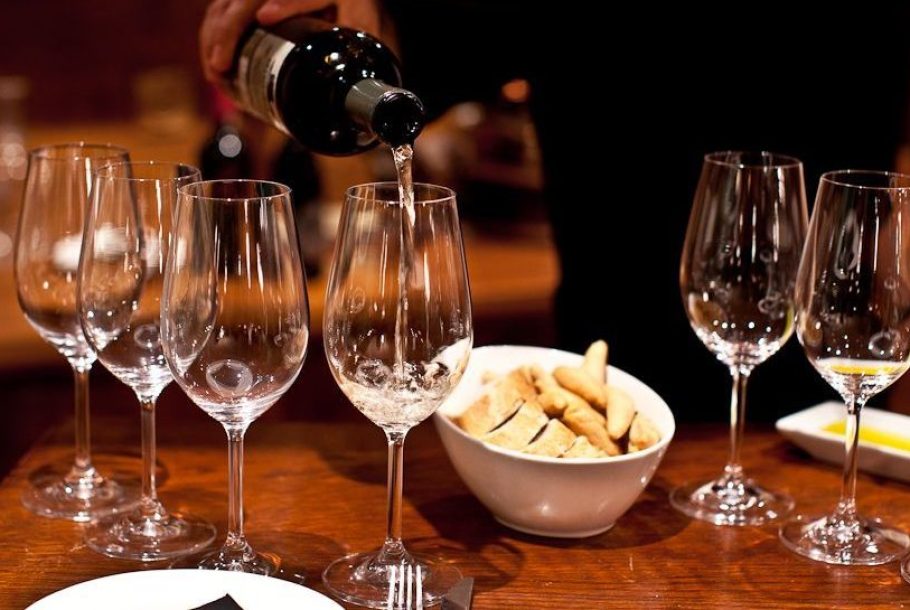 Private San Sebastian Pintxos & Wine Tour
Do a night out in San Sebastian like a local, led by our friendly and knowledgeable Basque guides.
We dive straight into the culinary heart of the city for a night ofeating and drinking unlike any you've ever experienced. From fresh prawns to line-caught baby squid to perfectly charred steak, the Pintxo hunt changes nightly but always features a range of traditional spots and chic, avant-garde bars.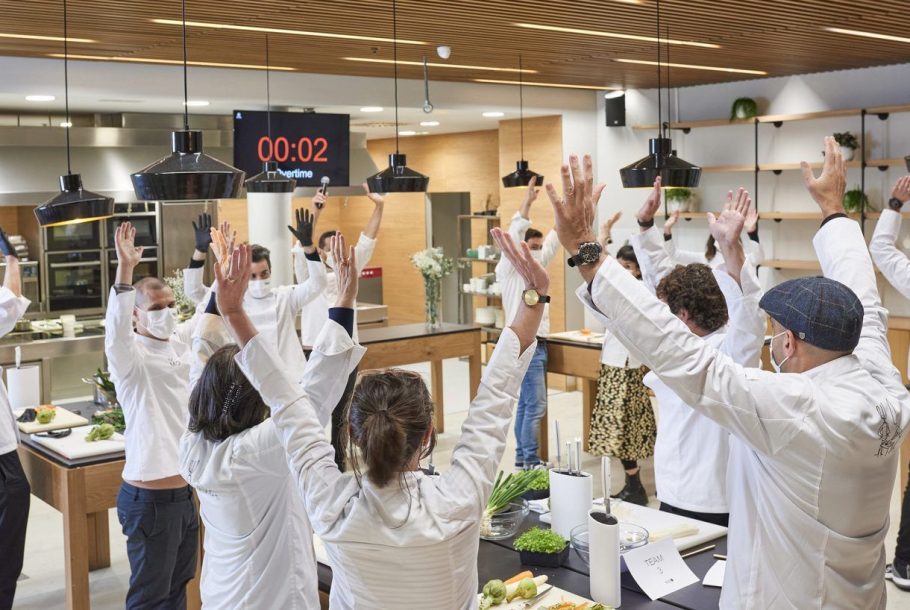 Cooking contest
Get your team together for an incredible unique Masterchef style event. We will divide the group into different teams and each team will have to face the challenges that our chefs suggest.
The philosophy of our cooking classes
The mision of our cooking classes is sharing our passion for local gastronomy. Food is not just a nourishment, but a product of the climate, landscape and history of the place where it is grown, and for that, is a great vehicle to discover culture.
That is why we buy fresh, seasonal and local products, to show you what makes special basque and spanish cuisine. No matter if you choose a group or a private cooking class, we will make sure you to taste a piece of our land.