MICHELIN STARS
COOKING CLASSES
Having a Michelin Star means  it's "worth a detour" to visit that restaurant while traveling. Exquisite service and unique offer, that in many cases are synonim of modern techniques in the kitchen.
At our Michelin Star secrets cooking class in San Sebeastián, we pay tributte to the best Michelin restaurants of the city and Spain, showing our guests the hard work behind a tasting menu.
Michelin Secrets Cooking Class
Do you have a passion for cooking, and you wish you knew how to do things like a top chef in a restaurant? Then this is the class for you. Our knowledgeable chefs will reveal the most modern techniques and then teach you how to recreate them at home! Get your taste buds ready for this sensory journey without leaving our school in the heart of San Sebastian.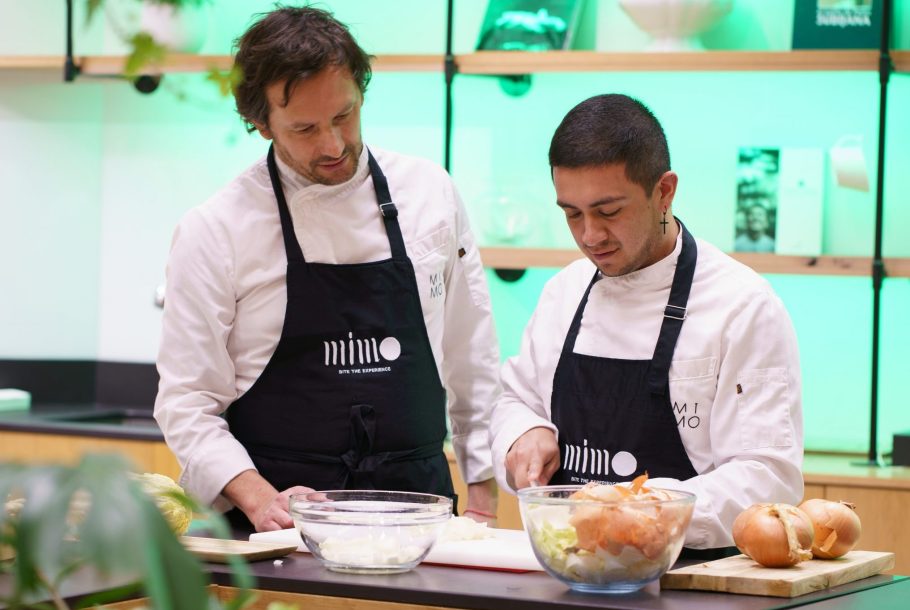 Tributes you can find in our Michelin Stars Cooking Class
In our Michelin Cooking class we select our favourite recipes from the best restaurants of our country. Although we change them regularly, here you can see three of our picks.
Disfrutar
Located in Barcelona, and in the top three of the 50 best restaurants in 2022, Disfrutar is one of our fav restaurants. Their fake pasta made of ham broth is a recipe you can find very often in our Michelin Stars cooking class
Lera
In a tiny village far from everything, Lera is capable to make people travel thousands of kms just to try his game meat. Focus on culinary heritage and respect of the product, his pickled recipes and meat dishes are worthy a spot in our classes.
Zuberoa
We cannot skip basque restaurants. There are so many great restaurants in our region is difficoult just to pick one, that is why we recreate dishes of many of them. However, we want to highlight Zuberoa and the long career, expertise and technique of his chef, Hilario Arbelaitz
Michelin Stars in San Sebastián
19 Michelins Stars within a radio of 25 kilometers. San Sebastián is almost the city with more stars per squared meter, only second to Kyoto.  Arzak, Pedro Subijana (Akelarre) and Martín Berasategui make 9 stars.
This culinary scene has turned San Sebastián into a must visit for gastronomy lovers all around the world, and we want to welcome them all.