Have you travelled to Spain to enjoy its food? Then, our spanish cooking lessons are the best choice for you. Not only you will try it, but you will learn how to prepare our highlight recipes too.
Get ready to amaze your family and friends once you are back at home thanks our spanish cooking classes, choose between paella cooking class or tapas cooking class.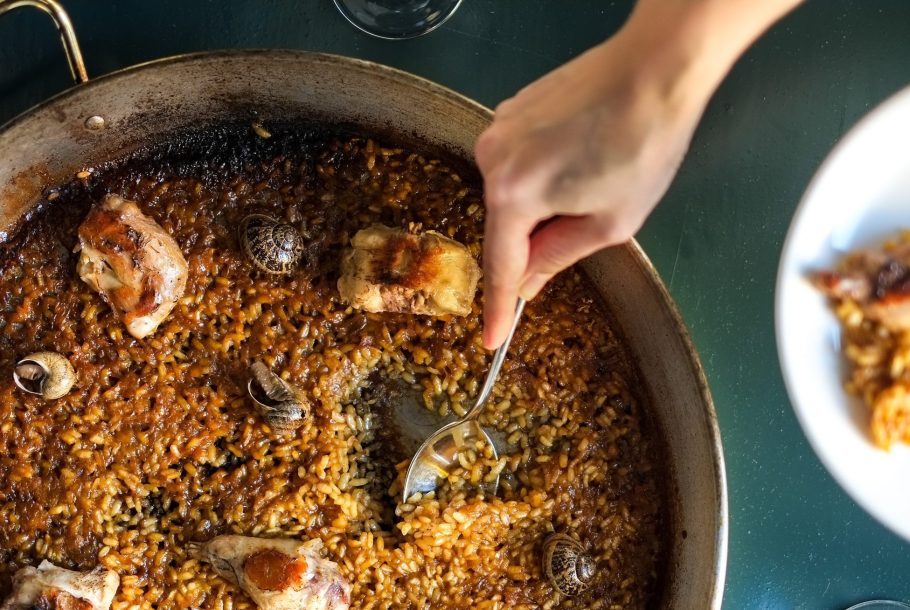 Spanish Cooking Class: Paella and Mediterranean
Join our fabulous team and let them guide you through the secrets of Spanish cuisine. From paella to poulpo a la gallega, our chefs will teach you all the skills you need to cook the best Spanish dishes, so you can wow your family and friends when your holiday is over.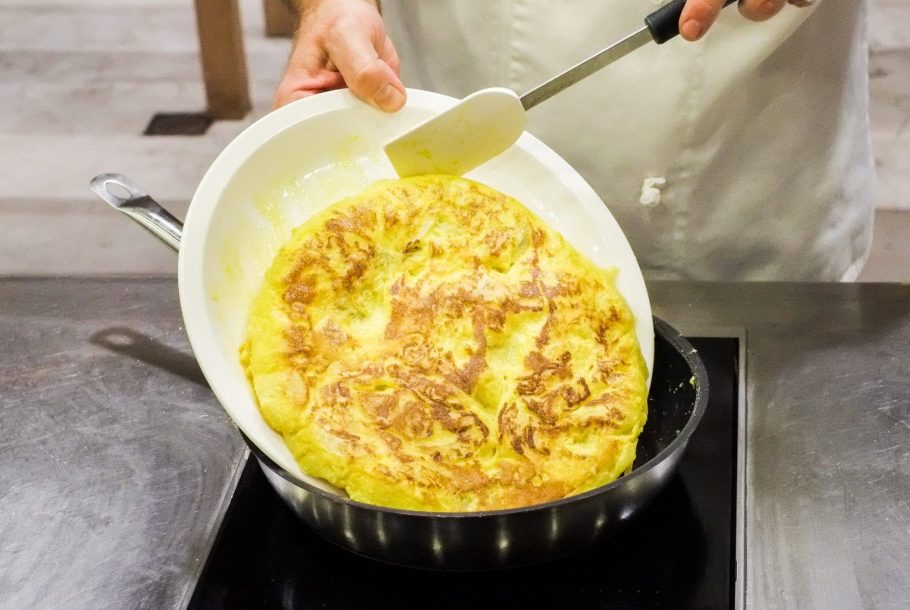 Tortilla, Croquetas & Pil Pil: Short cooking class
Do you want to learn 4 iconic and basic recipes from Basque Country and Spain? We have cretaed a special cooking class for you, shorter so you can spend the day sightseeing our beautiful city before coming to cook and dine with us.
** for this class we require a minimum of 4 pax. If the minimum nr is not reached, we will contact you 24 hrs in advance and we will offer you different options ( amongst which full refund).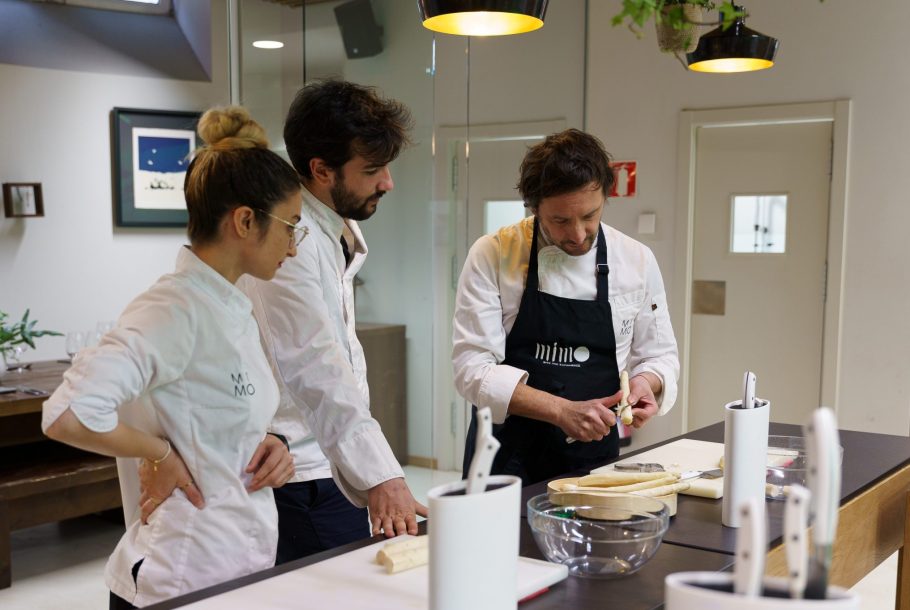 Cook and Speak Spanish
Do you want to learn more about Spanish cuisine? Are you interested in our language? Join our cooking class in Spanish and dive into our culture while you cook and speak with our native chefs! You will prepare traditional recipes of Spain while you can practise your Spanish.
Do you want to really dive into spanish culture?
Check out the cooking workshops we have created to go a step further. A cooking class to discover basque cuisine or a funny pintxos and tapas cooking class where we visit the market and learn the difference between these two delights. Weekly spanish cooking lessons!
The aim of our spanish cooking classes
Spain is a country with a proud, tasty and wide cuisine. Weather, location and geography have made us lucky, providing us with a variety of products you cannot find in almost any country, from olives to seafood or fresh meat.
However, when people think about Spanish diet, they sometimes picture just mediterranean diet. Far from reality; Spain is a country with many differences between North and South, and regions. Basque Country, Andalusia, Castilla region, Galicia… all together turn Spain into a country with an extremely rich and diverse gastronomy that inspire our spanish cooking classes.
Take cooking classes in Spain and get to know all these food regions. We try to share with you the whole picture, from the nothern stews to the mediterranean recipes in every spanish cooking class we hold.