Description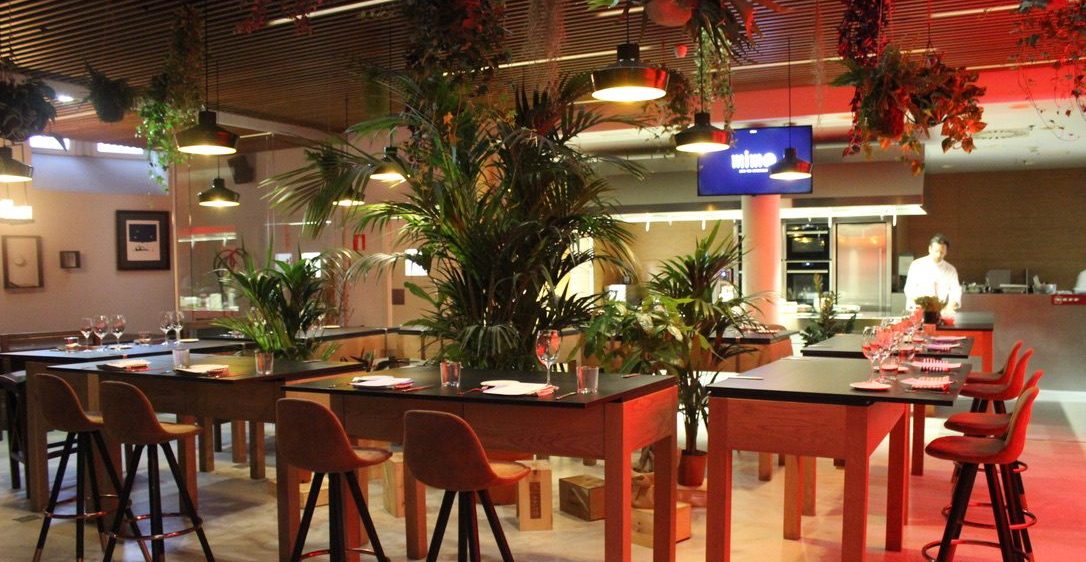 We have created 4 different menus so you can have the celebration dinner you deserve. All of them include the use of our space in exclusivity, and what is even better, the showcooking of everything you will eat by our chefs. A special treat during Christmas season
For bookings, enquiries or further information contact us in info@mimo.eus or call us +34 943 062 018
Cocktail:
Hake brandade with pickled fennel
Anchovy, honey and garlic.
Caviar and euskaltxerri double chin donut.
Curd, cider caramel and intxaursalsa ice cream.
Chocolate and avocado ice cream.
Sonsierra White
Red El Buscador
Keler beer
Cava Martinez Rimarts
50€/pax + 21%IVA
20 – 60 pax
Menu 1:
Appetizer of the house
Risotto Idiazábal
Sea bass with seasonal vegetables
Mextail tail.
Hazelnut in textures with peanut ice cream.
Sonsierra White
Red El Buscador
Keler beer
Cava Martinez Rimarts
75€/pax + 21%IVA
6 – 40 pax
Menu 2:
Bloody Mary, cockles and creamy onion ice cream
Artichoke with smoked potato foam and bacon
Oysters with kimchi
Salmon with smoked milk ice cream
Beef ravioli with garlic praline
Chocolate and avocado volcano
Cantayano
Remelluri Reserve
Keler beer
Cava Martinez Rimarts
92€/pax + 21% IVA
6 – 40 pax
Menu 3
Txangurro ceviche
Marinated tuna with raspberry, tarragon, and sake ice cream
Donut stuffed with trout roe and fresh cream
Red mullet and dewlap by EuskalTxerri
Mallard duck and stewed mushrooms
Passion and coconut
Red berries and wasabi ice cream
Remirez de Ganuza Reserve
Cantayano
Recaredo Brut Nature
Keler beer
119€/pax + 21% IVA
6 – 40 pax
Dinner with wines, showcooking
Duration: 3 hrs
Starts: 20:30